The holidays are just around the corner and everyone must already be planning their Christmas reunions and family vacations by now! If you do plan to travel, to get the lowest Superferry ticket prices, do book your trip as soon as possible! Who knows you may still chance upon a 2Go Travel Promo Fare for December 2016!
We were not able to chance upon a 2Go Ticket promo like the P5 promo crazy sale a couple of months ago but to give you an idea how much the 2Go December rates are, we did some sample booking for some select Superferry destinations.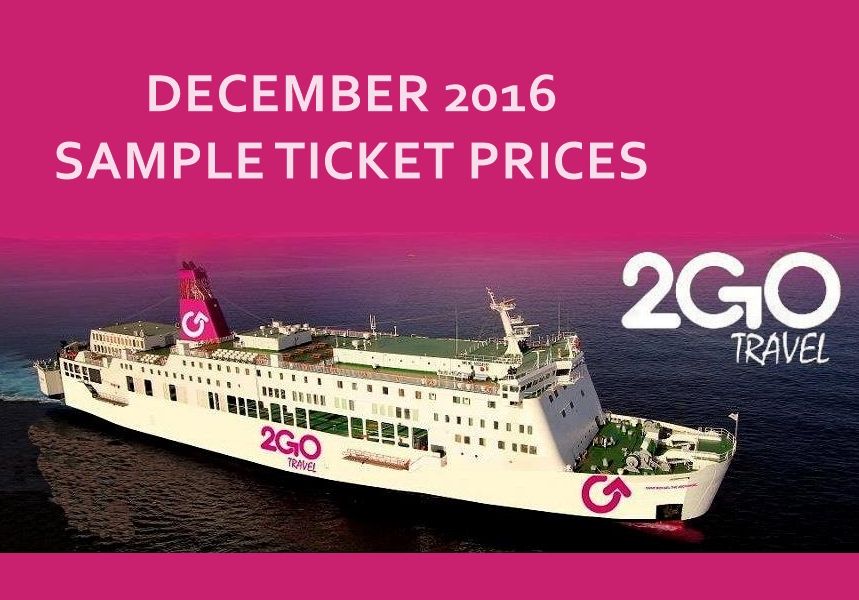 All the bookings we did already included Meals, Linen and Insurance plus all applicable fees.
Check the sample 2Go ticket prices below for a December 13, 2016 travel from Manila to Bacolod. The cheapest Superferry ticket rate is Php 1,770.00.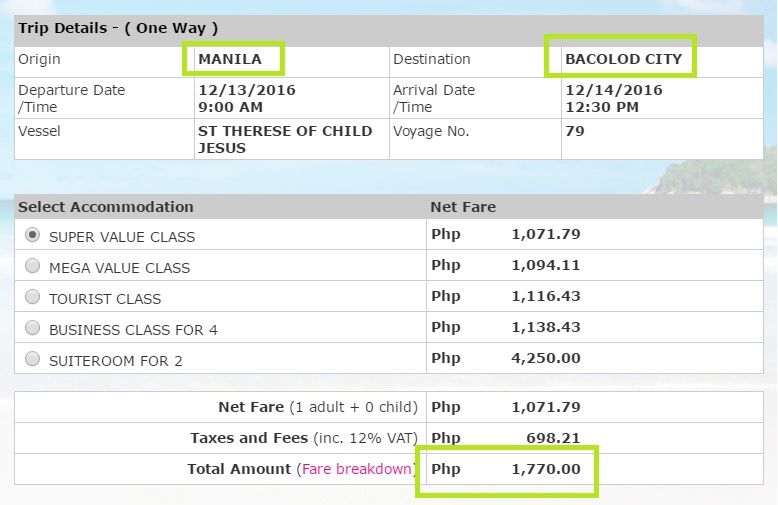 For our second trial booking, we were able to get a 2Go Travel Promo for a Superferry trip from Manila to Cebu. The 2Go promo fare for a December 9, 2016 trip is only at Php 625.35 prior to taxes and fees.

The next ticket we looked into is a Superferry trip from Manila to Ozamiz this December 15, 2016. After all fees are added, the ticket price is Php 2,263.60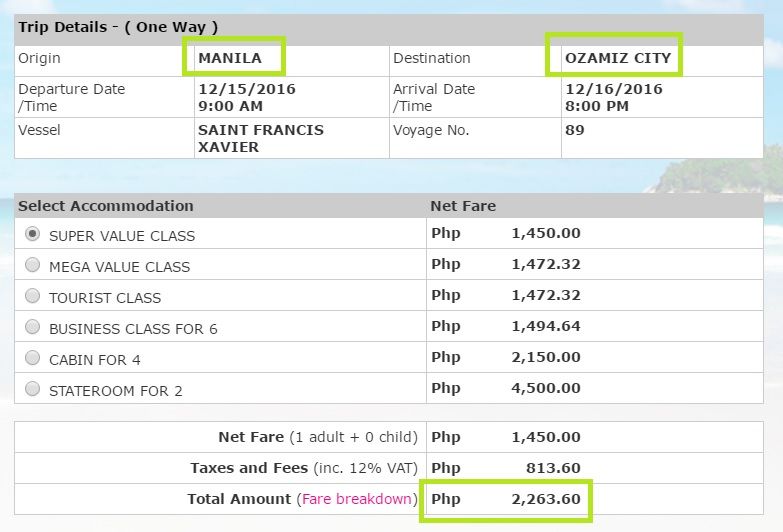 A Superferry Manila to Cagayan de Oro trip on 12/7/2016 would cost you Php 1730.00.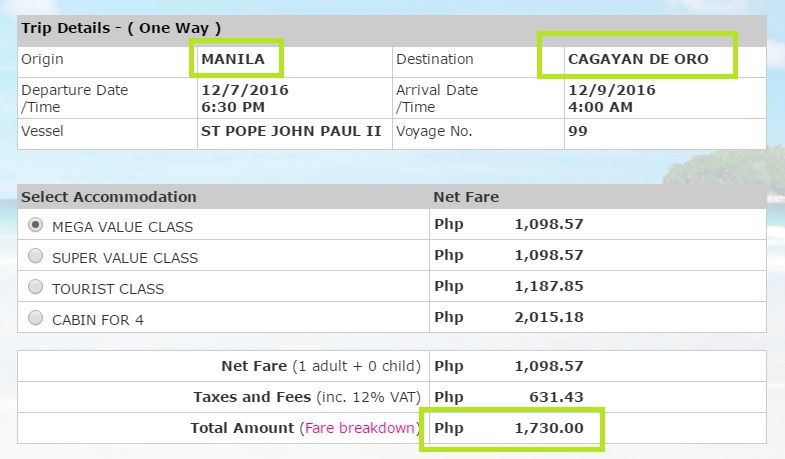 Lastly, we checked how much is a Superferry trip from Manila to Coron for December 16, 2016 and found out a one-way Superferry ticket prices at Php 1880.00.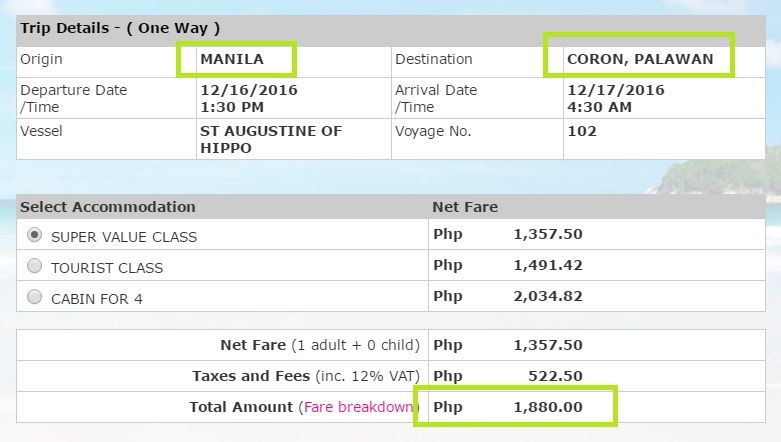 Please take note that these 2Go December ticket prices may change and that 2Go promos 2016 to 2017 are usually just available online. You can always do your own trial booking at the 2Go website: www.travel.2go.com.ph.
We'll be on the lookout for 2Go Travel latest promo and will sure keep you updated once the much awaited 2Go Crazy Sale 2017 is available. For the latest promo fares and 2Go Travel schedules you may follow our Super Ferry Promo website through our Facebook Page: Super Ferry Promos.