If you are planning your trip to the Visayas or Palawan this 2017, do read on. Today, we thought to check the 2Go Travel schedules and the ships that will sail for January 2017 so you can plan your trips ahead.
For your reference, we looked into the 2Go schedules that sail from Manila to the following destinations: Bacolod, Cebu, Dumaguete, Ilo-ilo, Coron, Puerto Princesa and vice versa.
2Go Travel to Visayas 2017 schedule
2Go Schedule 2017 January for Manila to Bacolod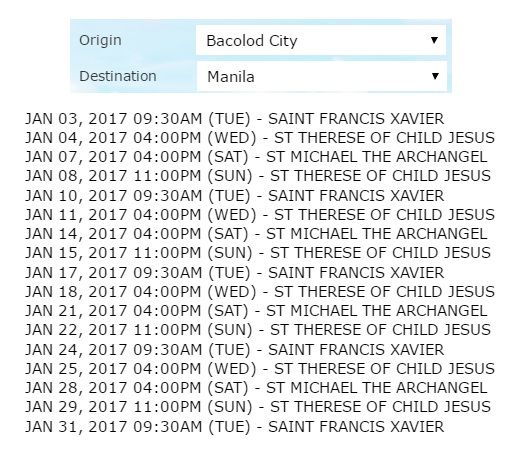 2Go Travel Schedule Manila to Cebu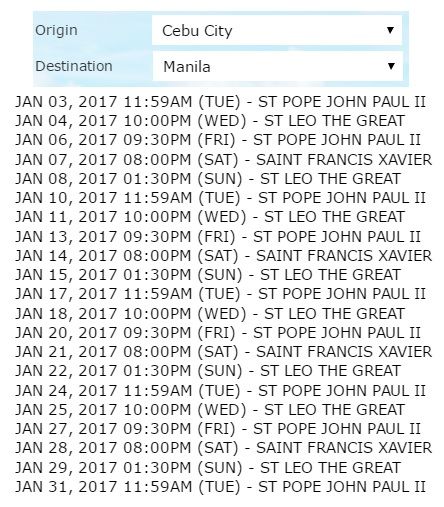 2Go Superferry Manila to Dumaguete

Superferry 2017 Schedule Manila to Ilo-ilo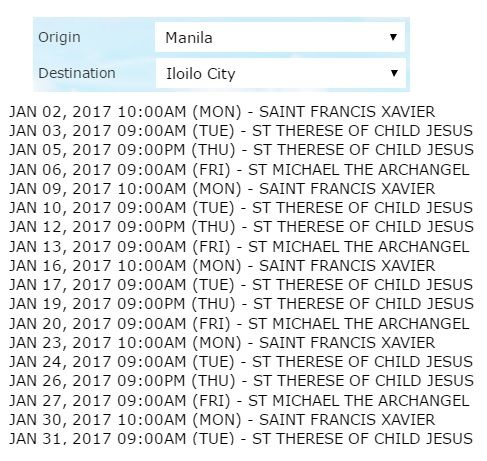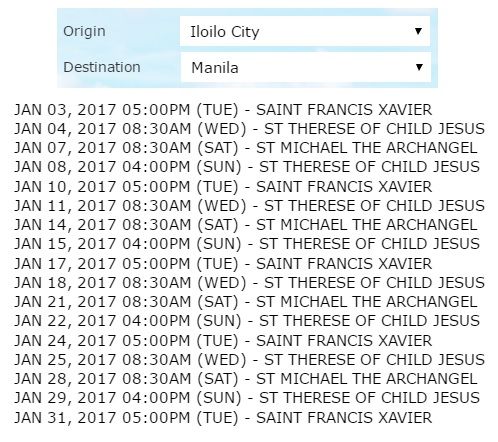 2Go Travel Palawan 2017 Schedule
2Go Ship Schedules Manila to Coron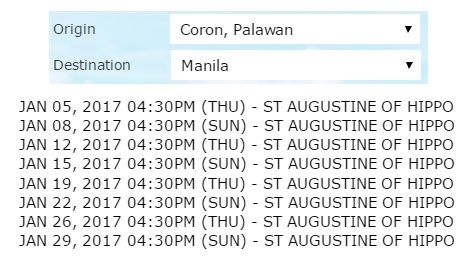 2Go Departure Dates Manila to Puerto Princesa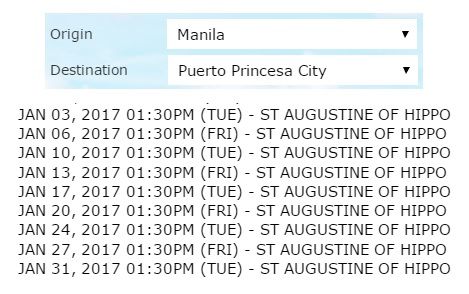 Puerto Princesa to Manila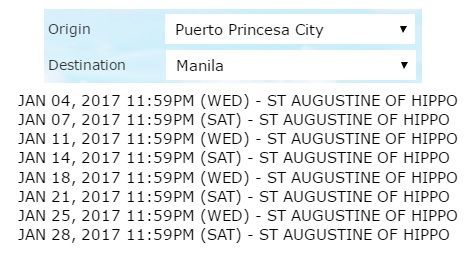 Please take note that all 2Go Travel schedule / departure dates and times may change without prior notice. You can conveniently do the 2Go online booking via the 2Go website at www.travel.2go.com.ph or check the 2Go Ticket Prices by calling the 2Go hotline number at (02) 528-7000.
Watch out for the next posts! We will look into the 2Go Travel January Schedule for Manila to Mindanao destinations. We are also hoping that Superferry will announce a 2Go Travel promo fare 2017 or maybe a P5 promo Crazy Sale 2017 soon!
LIKE and FOLLOW our Facebook page so you will be updated with the latest 2Go Ticket promo 2016 to 2017 and Superferry ticket prices.